This amazing tuna cutting show is an event performed right in front of your eyes. An entire gigantic tuna is cut into parts delivering the most desirable parts of the tuna such as the o-toro, known as the fatty tuna, and chu-toro, semi-fatty tuna which is the delicious part that ends up as sushi on your plate.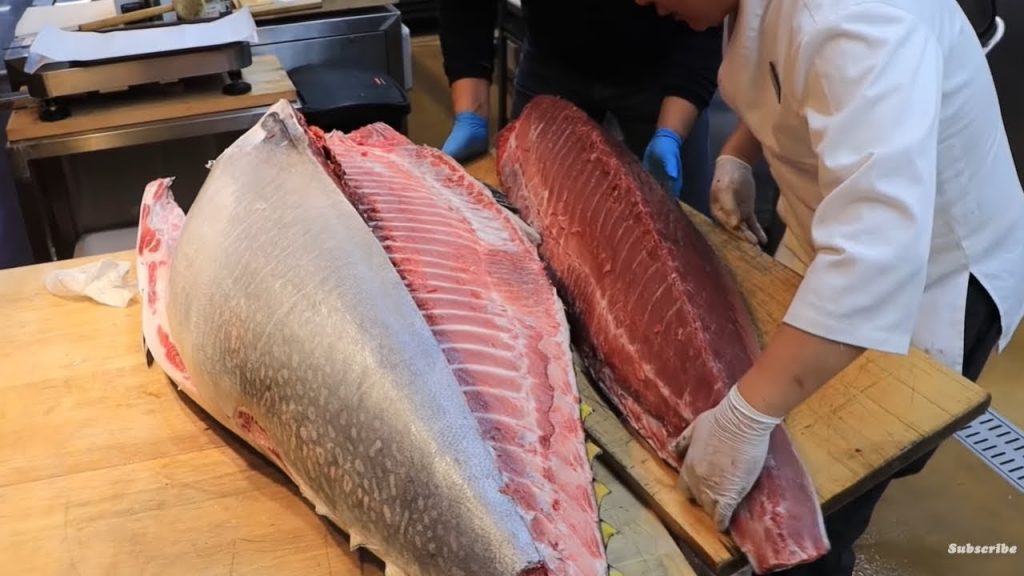 A Spectacular Event You Don't Wanna Miss!
In our event we offer an exquisite experience with state-of-the-art Japanese chefs, an amazing tuna cutting show carved apart with a single skilled knife. The Bluefin tuna used in the cutting show is freshly delivered, freshly cut, and freshly prepared to our guest. This is hugely popular & spectacular event at KOMA sushi

That's right, unlimited tuna & toro all evening!
Typically our Tuna events are held on Monday's from 7:00pm-9:00pm and must be reserved a week in advance. 
For more information call us at:
718-758-5311